Image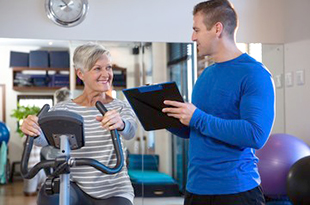 Cardiac rehab not only improves patient outcomes, it can offer patients some sense of control over their situation, easing anxiety and increasing hope. The team at McLaren Greater Lansing had an 87.7% cardiac rehab referral rate in 2019 and was looking to improve.
They abstracted data, held a meeting, and discovered that the prisoner patient population, and those discharged during the evening and over the weekends, were getting missed. The policy for entering prisoner patient rooms was changed and they educated physicians, exercise physiologists, fellows, and residents on requirements to meet goals and assist with weekend discharges.
A standard phrase was developed to help ensure that patients are getting all the information they require and a standard packet was created to educate patients. It covers information on the benefits of cardiac rehab, cardiac rehab locations in the greater Lansing area, and includes a walking plan as well as tips on recognizing the signs and symptoms of cardiac distress.
As a result of these efforts, McLaren Greater Lansing now has a cardiac referral rate of 96.6%.