Image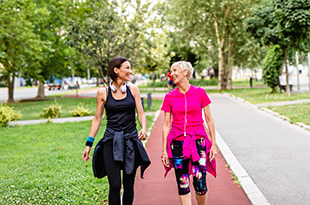 "Hospital and Operator Variation in Cardiac Rehabilitation Referral and Participation After Percutaneous Coronary Intervention: Insights From Blue Cross Blue Shield of Michigan Cardiovascular Consortium" was recently published in Circulation: Cardiovascular Quality and Outcomes.
The authors evaluated the variation in cardiac rehab (CR) referral and use across PCI hospitals and operators among 54,217 patients who underwent PCI. They concluded that in-hospital CR referral and 90-day CR use after PCI varied significantly by hospital and operator. The association of in-hospital CR referral with downstream CR use also varied across hospitals and less so across operators, suggesting that specific hospitals and operators may more effectively translate CR referrals into downstream use.
Understanding the factors that explain this variation will be critical to developing strategies to improve CR participation overall. Read the complete paper by authors Devraj Sukul, Milan Seth, Michael P. Thompson, Steven J. Keteyian, Thomas F. Boyden, John D. Syrjamaki, Jessica Yaser, Donald S. Likosky, and Hitinder S. Gurm.